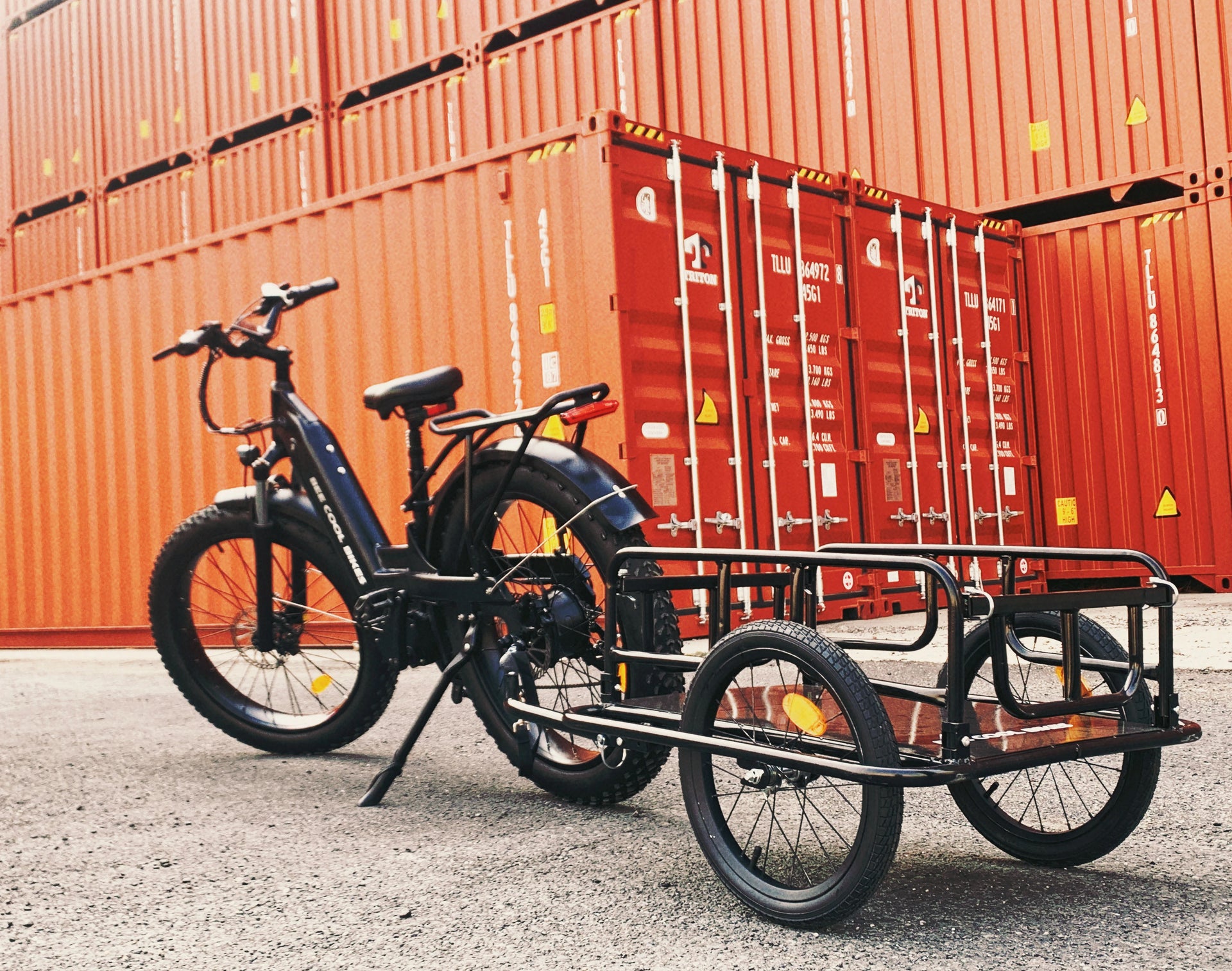 Life moments need to be created especially those unforgettable ones! Whether you're heading out for a trip with your old partner or preparing for your first date with someone new, choosing to explore together on two wheels is definitely a unique and fun choice! How to get the most out of your rides? Follow us here.
Positive mood creator
Did you know that cycling can be a fantastic mood-stimulator, thanks to the release of endorphins as a result of exercise. These feel-good hormones are known to help improve your sense of well-being, so both you and your partner will be in the perfect frame of mind for a fantastic shared experience!
Keep everything flexible
Compared to some of the traditional activity options such as dinner or a movie, a ride isn't quite so tied to the specific schedule of your nearest cinemas or restaurants. You and your partner can work out a time and place that suits you both, and if you want to freestyle it a little and decide to take a different path, that's totally up to you both, too! Not forgetting that a cycling can work out to be much less expensive than the traditional routes as no need to purchase a bucket of popcorn with a sky-high mark-up!
Get a plan
Keeping things flexible and spontaneous is great, but do have a destination in mind. Be realistic about how far you and your partner can or would want to ride, and don't forget that coming back to your starting point needs to be part of the plan. You could keep a few destinations in mind, so that if your plan is going amazingly well, you can suggest an extra leg to your trip at your first break spot. It's also a good idea to have a plan B in case the weather turns out to be a real shocker on your chosen day for the ride. As heart-breaking as it may be, you can always postpone the e-bike ride for a few days.
Enjoy time naturally
If you're planning this ride, there are some real positives to heading out on two wheels compared to sitting opposite your date over a restaurant table. Whether there's space to cycle side by side or you follow each other along the track, you don't need to do too much talking as you ride and any silences will feel natural, rather than awkward. When you do stop for a break and a bit of small-talk, you'll be able to find out quite a bit about what your partner finds interesting from their response to the things you've experienced or seen during the ride so far. A great insight into what makes them tick.
Explore together
A ride is a great opportunity to create some new memories. Scout out some nearby landmarks or attractions that you've not yet visited and hop into the saddle together. We can all be guilty of forgetting to explore the locations that are right on our doorstep, so why not get more in tune with your local area along with your other half?
Think ahead
As with any cycling trip, it's best to be prepared for the unexpected. Carry a basic e-bike repair kit in case of punctures, plus drinks and snacks for maintaining energy levels along the way. Well prepared rides will show real thoughtfulness, plus, when it comes to cycling, a bag of chips has a better survival rate than a bunch of roses. Therefore you need an e-bike cargo trailer to carry more for you!
Live the moment
Feel motivated? To help you get ready for a fantastic ride, we've a special offer for you. Now buy any 
BeeCool model
 and get a free 
cargo trailer
 which will definitely be your savior during your cycling trip!